Connecting to an Existing Network Database
Connecting to an Existing Network Database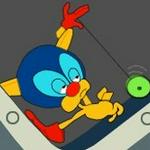 Updated by Christopher H
Customers who have purchased a Network License can switch the software between Single-User mode and Network mode. When the software is running in Network mode, client data can be stored on a network server and shared with other users on the network.
To connect the software to an existing network client database follow these steps:
From the main menu select Tools > Options.
An Options window will be displayed. Select the General section.
If Application Mode is set to Network, click the Edit button then go to step 5.
If Application Mode is set to Single-User, set Application Mode to Network.
A Network Database Location window will be displayed, select Connect to an Existing Database.
Using the Folder Browser, choose a network data folder you would like to use.
Click the Next button.
The software will automatically close.
Restart the software.
Client data is now accessed using the network location selected in step 6.