Adding an item to your shopping cart
Adding an item to your shopping cart
Updated by Michael Toney
Adding an item to your shopping cart
It is always best to log in to your MyCFS account when ordering online. Logging into your MyCFS account:
makes the renewing process easier for you.
increases the speed with which your order is processed.
allows our system to automatically apply discounts which you are eligible for.
decreases the possibility of confusion with your order and/or account.
Assuming you are in your Shopping Cart, there are two easy ways to navigate to where you can find and add a product:
Via the Products menu
Go to the Products menu on the green menu bar at the top (just to the right of the Home menu).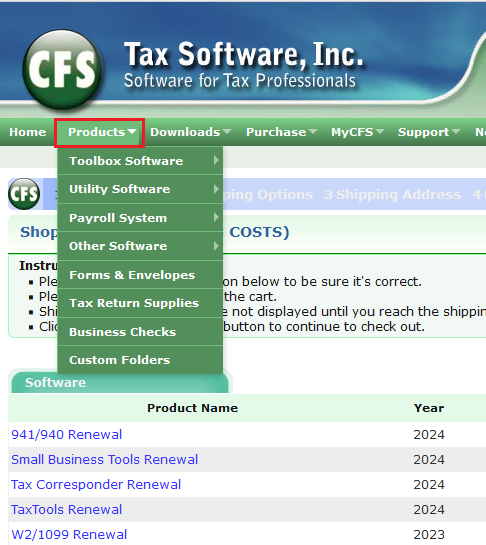 Find and click on the product desired. In the example below, it is Tax Corresponder.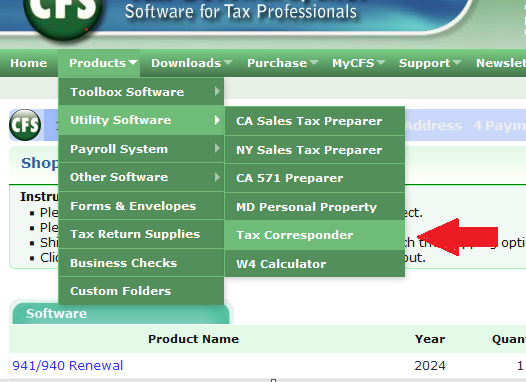 Click the Buy Now or Renew button corresponding to what you wish to add to your cart.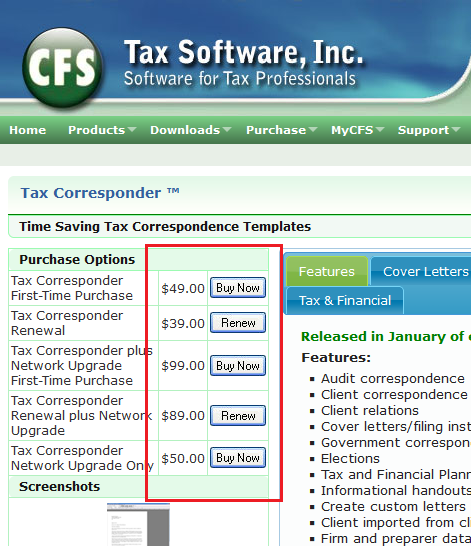 Select year.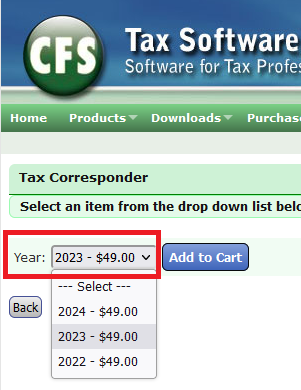 Click Add to Cart.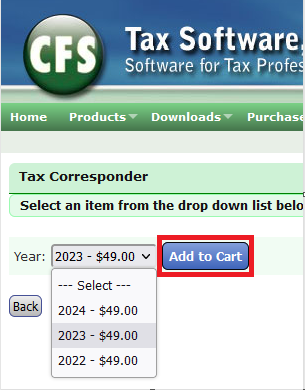 Via a green product header tab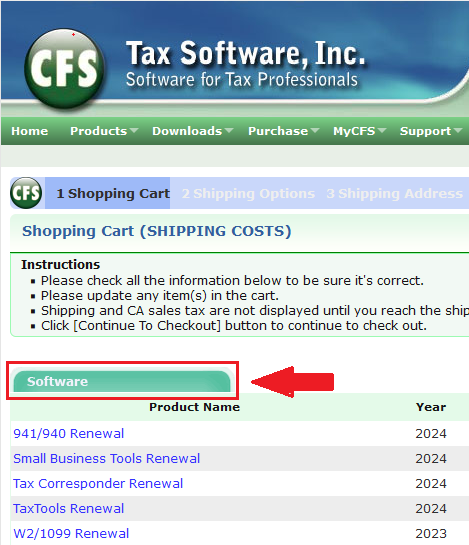 Select the green tab corresponding to the category of product you're looking for (software, forms and envelopes, or tax return supplies).
Click on the product you're looking for.
Follow the same steps as above.
After you have all the products you wish to purchase in your Shopping Cart, you can click the blue Continue to Checkout button to continue with your order.