Workstation setup locations
Workstation setup locations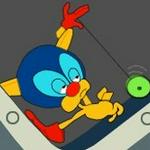 Updated by Christopher H
The following table gives the default location of the network workstation (WSSETUP) installer (SETUP.EXE).
Each year of the software is installed into its own folder. Substitute the 4-digit year the software was released in for the yyyy text shown in the examples below to get the exact folder name.
All networks are configured differently. In the example locations given below the network drive the software is installed to is drive Z:. Be sure to use the correct network drive letter used on your network.
The folder locations below are default (recommended) locations. When the software is being installed the user installing the software can specify a custom folder location.
| | |
| --- | --- |
| Software | Location |
| CA 571 Preparer: | Z:\CFSLIB\BPyyyy\WSSETUP\SETUP.EXE |
| CA Sales Tax Preparer: | Z:\CFSLIB\STyyyy\WSSETUP\SETUP.EXE |
| Financial Planning Tools: | Z:\CFSLIB\FTyyyy\WSSETUP\SETUP.EXE |
| MD Personal Property: | Z:\CFSLIB\PPyyyy\WSSETUP\SETUP.EXE |
| NY Sales Tax Preparer: | Z:\CFSLIB\NYyyyy\WSSETUP\SETUP.EXE |
| Payroll System: | Z:\CFSLIB\PRyyyy\WSSETUP\SETUP.EXE |
| Quick Reference Guide: | Z:\CFSLIB\QRyyyy\WSSETUP\SETUP.EXE |
| Schedule D Tools: | Z:\CFSLIB\SDyyyy\WSSETUP\SETUP.EXE |
| Small Business Tools: | Z:\CFSLIB\SByyyy\WSSETUP\SETUP.EXE |
| TaxTools: | Z:\CFSLIB\TTyyyy\WSSETUP\SETUP.EXE |
| W4 Calculator: | Z:\CFSLIB\W4yyyy\WSSETUP\SETUP.EXE |