Paying 1099 recipients by Direct Deposit
Paying 1099 recipients by Direct Deposit
Updated by Michael Toney
Make a copy of the company (your client).
highlight the client you wish to copy.

under the Utilities menu, select Copy Current Client.
This will save a copy of your client. But there will be no employees/recipients under the copy of your client.
Setup contractors as employees in the copy, and pay them a non-payroll income item.
now using the Utilities menu again, select Copy Employee/Recipient to Another Client.
choose which form/recipient, etc. you wish to copy.
make the appropriate selections on the dialog box screen as appropriate.
Copy Vendors to Employees.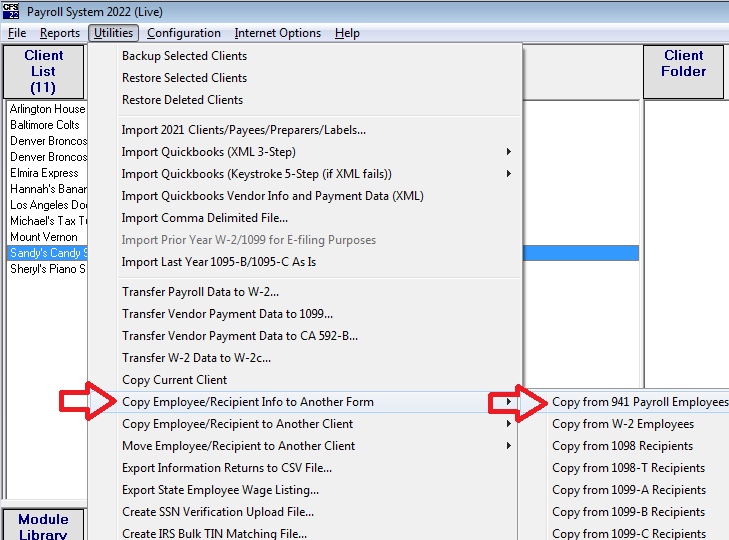 Enter the payments in the Vendor Payment Data in the original company.