Updated by Jake Forster
Set Client Codes
The client database allows the user to assign a two character code to each client. The code is optional and may be used to organize clients by sorting or filtering the client list based on the code. See Filter/Sort Client List.
The Set Client Code menu item (located under the UTILITIES menu on the Module Library screen) allows the user to set the code for all highlighted clients in the list at one time.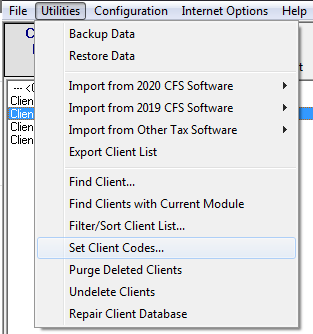 Enter the two character code in the dialog box.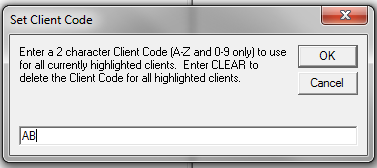 To delete the code for the selected clients enter the word CLEAR.