Running TaxTools WorkShop in the Windows Notification Area
Running TaxTools WorkShop in the Windows Notification Area
Updated by Eric
When TaxTools WorkShop is closed by clicking the X in the upper right-hand corner of the window, it will be minimized to the Notification Area in Windows and "sleep" in the background.
To open the program from the Notification Area, click the small icon.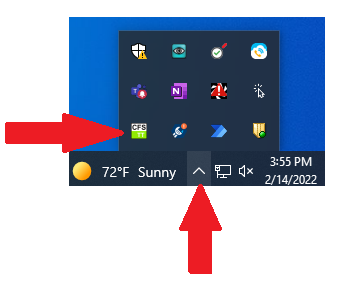 The Notification Area is also known as the System Tray or systray and is accessible from the Windows Taskbar near where the date and time are located.
To fully exit TaxTools WorkShop
Inside of TaxTools WorkShop, click File > Exit from the menu bar.
Or, right-click on the icon in the Notification Area and click Exit.
To disable this feature
Click Tools > Options from the menu bar.
In the General tab, uncheck Close to system tray.
Click OK.