W-2 E-Filing Step 1: Inputting Submitter Data
W-2 E-Filing Step 1: Inputting Submitter Data
Updated by Eric
For help on other parts of the W2 e-filing module, see W-2 E-filing Module Overview.
This tab tells the SSA who is transmitting the data electronically and who to contact if there is a problem reading the file. If you used the e-file add-on last year, this data will be imported.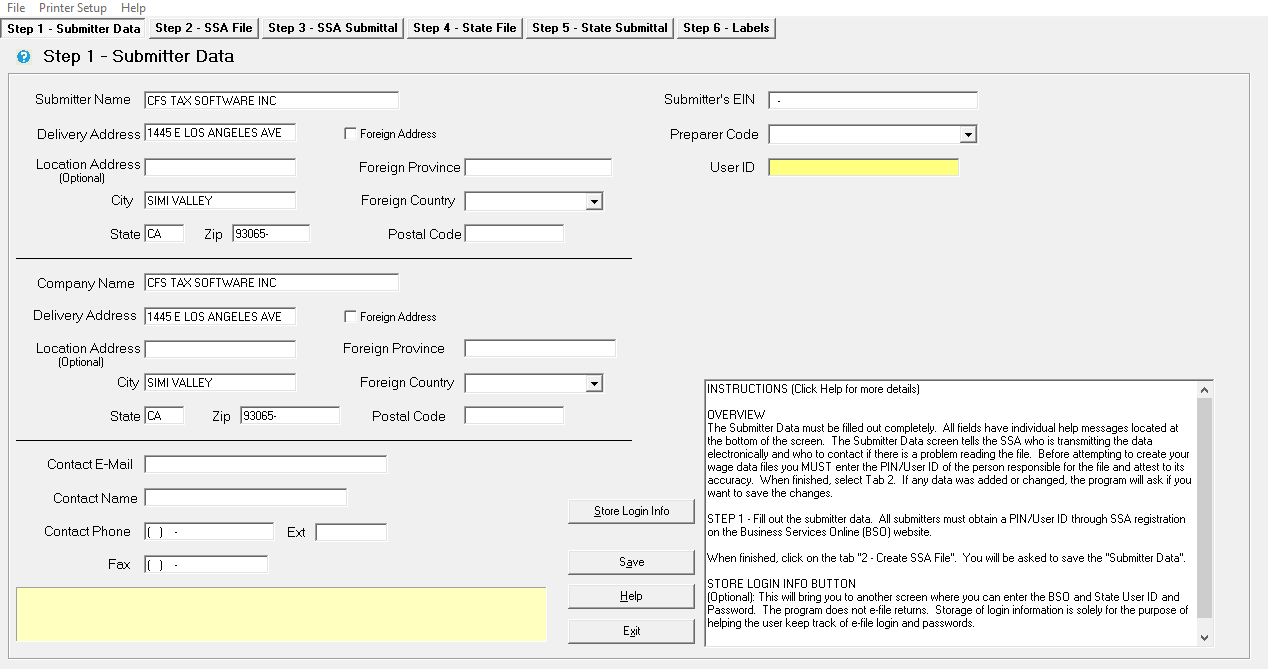 Verify that the information on the screen is correct.  See the field helps for more information, as well as the instructions in the lower right-hand corner of the Step 1 Submitter Screen (in the module itself).
Please refer to BSO User ID and Accuwage Online.
Click Step 2 - SSA File. See Step 2: Create SSA File.
Click Store Login info to store login information for the BSO and state sites. Storage of login information is solely for the purpose of helping the user keep track of e-file logins and passwords.
Before attempting to create your wage data files you MUST enter the User ID of the person responsible for the file and attesting to its accuracy.