Formatting a field for SSN or EIN
Formatting a field for SSN or EIN
Updated by Eric
On some forms there is an identification box where either the SSN or EIN must be entered and formatted correctly (e.g. ##-####### or ###-##-####). To have the program toggle between the two formats, ether:
Click in the box and hit the F key, or
On the menu bar, click Options > Field Format then choose one of the options.
Here is an illustration of changing the field format: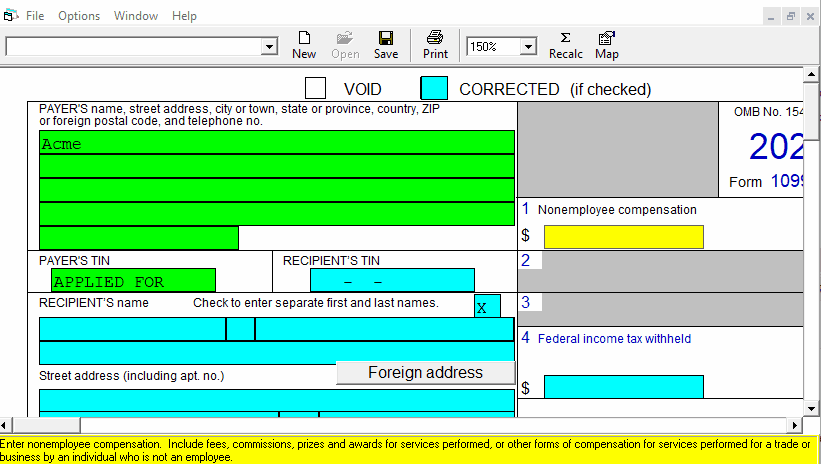 Note that when a box is selected, specific help documentation will often appear in the yellow area at the bottom of the screen.