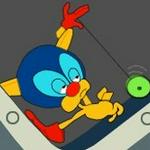 Updated by Christopher H
The following table gives the default folder location our software uses for data storage.
Each year of the software is installed into its own folder. Substitute the 4-digit year the software was released in for the yyyy text shown in the examples below to get the exact folder names.
The folder locations below are default (recommended) locations. When the software is being installed the user installing the software can specify a custom folder location. Additionally, the software's data folder location can be in a user defined custom location.
If you are unsure of the exact location of the software's data folder, perhaps a custom location is in use. The data location can be ascertained by selecting the 'Configuration' menu option from the software's main window. The data location is listed on the 'Configuration Options' window in the 'Data Options' section.
In the example locations given below, the drive the software is installed to is drive C:. If running in a networked environment, be sure to use the correct network drive letter used for CFS software on your network (e.g. X:).
| | |
| --- | --- |
| Software | Location |
| CA 571 Preparer: | C:\CFSLIB\BPyyyy\BPyyyyDB |
| CA Sales Tax Preparer: | C:\CFSLIB\STyyyy\STyyyyDB |
| Financial Planning Tools: | C:\CFSLIB\FTxxxx\FTxxxxDB |
| MD Personal Property: | C:\CFSLIB\PPyyyy\PPyyyyDB |
| NY Sales Tax Preparer: | C:\CFSLIB\NYyyyy\NYyyyyDB |
| Payroll System: | C:\CFSLIB\PRyyyy\PRyyyyDB |
| Schedule D Tools: | C:\CFSLIB\SDyyyy\SDyyyyDB |
| Small Business Tools: | C:\CFSLIB\SByyyy\SByyyyDB |
| TaxTools: | C:\CFSLIB\TTyyyy\TTyyyyDB |
| W4 Calculator: | C:\CFSLIB\W4yyyy\W4yyyyDB |