Creating a New Network Database
Creating a New Network Database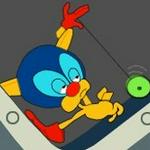 Updated by Christopher H
Customers who have purchased a Network License can switch the software between Single-User mode and Network mode. When the software is running in Network mode, client data can be stored on a network server and shared with other users on the network.
To create a new database in a shared network location follow the steps below.
From the main menu select Tools > Options.
An Options window will be displayed. Select General section.
If Application Mode is set to Single-User, set Application Mode to Network.
If Application Mode is set to Network, click the Edit button then go to step 5.
A Network Database Location window will be displayed, select Create A New Database.
Using the Folder Browser, choose the network folder to use for data storage.

If needed use the Make New Folder button to add a new folder(s).

Click the Create Database button.
A new database and associated folders will be created.
The software will automatically close.
Restart the software.
Client data is now being used from the network location selected in step 6.