Printing Summaries and Reports
Printing Summaries and Reports
Updated by Eric
In STEP 3 – IRS Submittal, you can Preview and Print the "Payer/Payee Summary":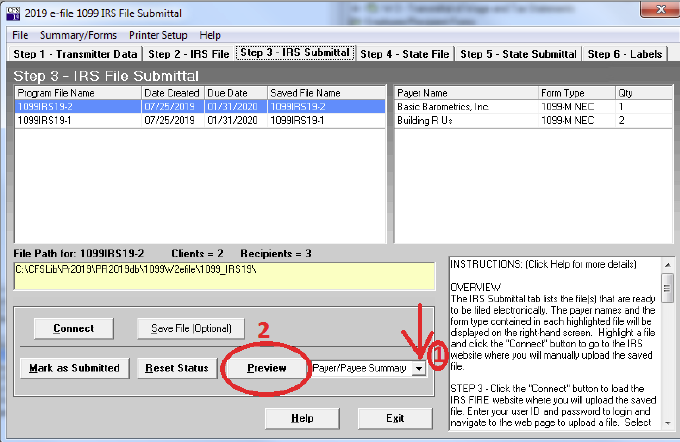 The Payer/Payee Summary will show your created file's Saved File Name, the number of Payers included, the number of 1099s, and the names on the 1099s. While Previewing, you may also Print your report: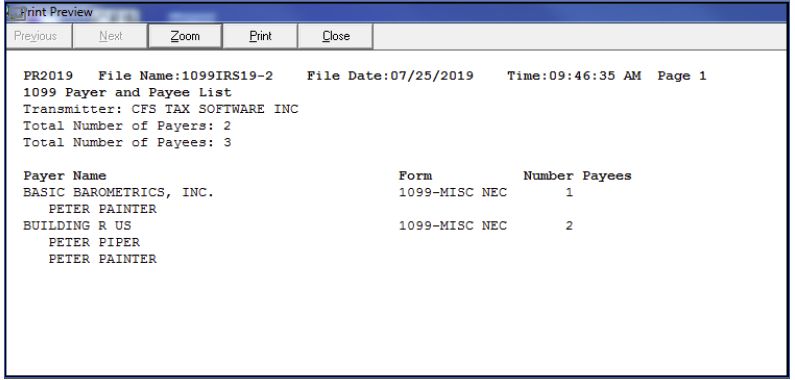 Other summaries/report choices are available in the Drop Down menu (but are more generally utilized after completing your FIRE System upload(s)).
Before their due date, be sure to return to Step 2 – IRS File (and other steps required) for any remaining Payers/Form types that need to be processed.