Troubleshooting internet connectivity
Troubleshooting internet connectivity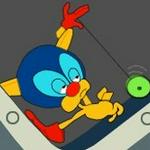 Updated by Christopher H
First, determine if any software from other companies also can't connect to the internet.
If non-CFS software also can't connect to the internet
If the problem is not specific to our software, the problem might lie with your computer or office's internet connection.
Check the network connection

For wired network connections, check that all network cables are connected and cable socket LED indicators show activity.
For wireless network connections, check that the computer is connected to the WiFi network.

Check that all network devices have power and are functioning properly. These types of devices may include WiFi transceivers, cable modems, routers, hubs and server-related hardware.
Check that other computers in the office have internet connection. If not, this could indicated a common cause affecting multiple computers and the whole office.
Try restarting your computer.
Check with your ISP (Internet Service Provider). See if they have a service outage in your area.
Windows 10 includes a Network Troubleshooting tool. To run this tool, use the keyboard shortcut [ Windows Logo Key + R Key]; then enter msdt.exe -id NetworkDiagnosticsNetworkAdapter in the Run window; then click the OK button.
Only CFS software can't connect to the internet
When only specific software is affected the cause may be caused by:
Anti-virus programs (Norton, McAfee, Symantec, Avast, Kaspersky, etc.)
A firewall on the network or built into Windows
The security software might not recognize CFS software and prevent it from being run. Contact your network administrator for assistance.
Our software uses the following network ports to communicate over the Internet: 80 (HTTP) and 443 (HTTPS).