Applying for a Business Services Online Account
Applying for a Business Services Online Account
Updated by John Logue
Business Services Online Overview
Business Services Online Registration
BSO Login And Registration Help Topics
Alert
On March 25, 2023, BSO is updating how you sign up for a Business Services Online (BSO) account for the following services:
Wage File Upload
W-2 Online
W-2C Online
AccuWage Online
Social Security Number Verification Service (SSNVS)
BSO users will need a separate Social Security online account, for example, a my Social Security account that was created before September 18, 2021, or have an existing 
Login.gov
 or 
ID.me
 account.
If you do not have a Social Security online account or a Login.gov or ID.me account, you will need to create one from our 
Social Security Sign in page
. This is a new requirement to access BSO employer services.
Once the credentialing and authentication process has been completed, current BSO User ID(s) will be associated with your new credential.
Before e-filing W-2s, you must have a Social Security Business Services Online account.
Select Business Services Online (SSA for W-2 Filing) from the Internet Options menu in Payroll System to open your browser to the BSO website.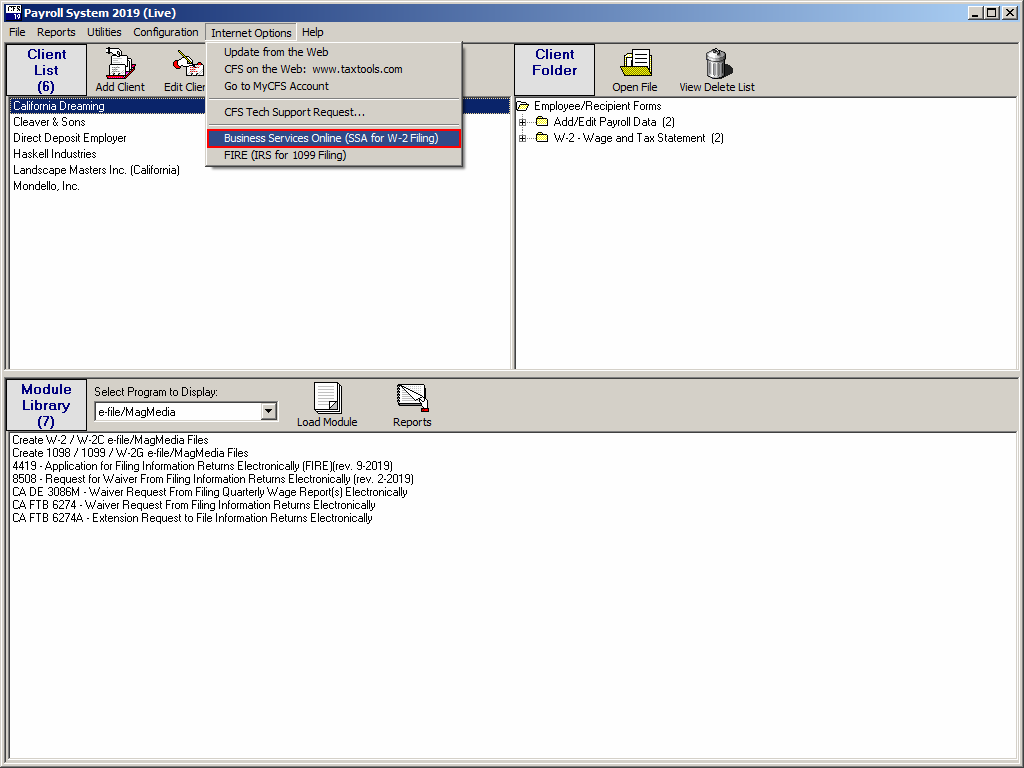 At the Business Services Online site, under Employers click the Create account to create an account.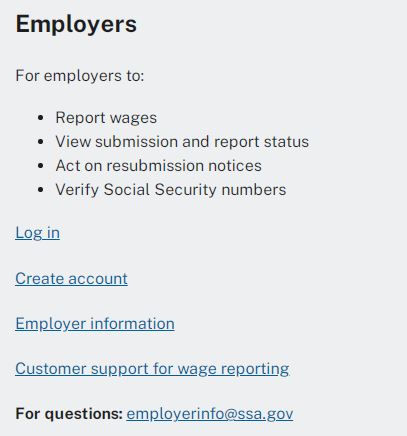 BSO will mail a one-time activation code to your employer. When you receive the activation code, return to the 
BSO Welcome
 page, select Log In and provide your User ID and password. Select, Enter Your Activation Code and enter your activation code. You will then be able to use the service.
You will need the activation code to complete your account registration or the change to your existing account.
We recommend registering for BSO before W-2 reporting season in January. This will ensure you are in compliance before submitting W-2s.
You must change your password at least every 90 days to keep it from expiring.