How To Download And Install Software From The CFS Website
How To Download And Install Software From The CFS Website
Updated by Eric
Web browsers put downloaded files in different locations. This article will help you find where each of the major browsers (Chrome, Firefox, and Edge) put the CFS installation file you may have downloaded from our website at taxtools.com.
All our software is available to download from our website.
Using your favorite web browser navigate to the CFS website: taxtools.com
Go to the top right and click on "Support"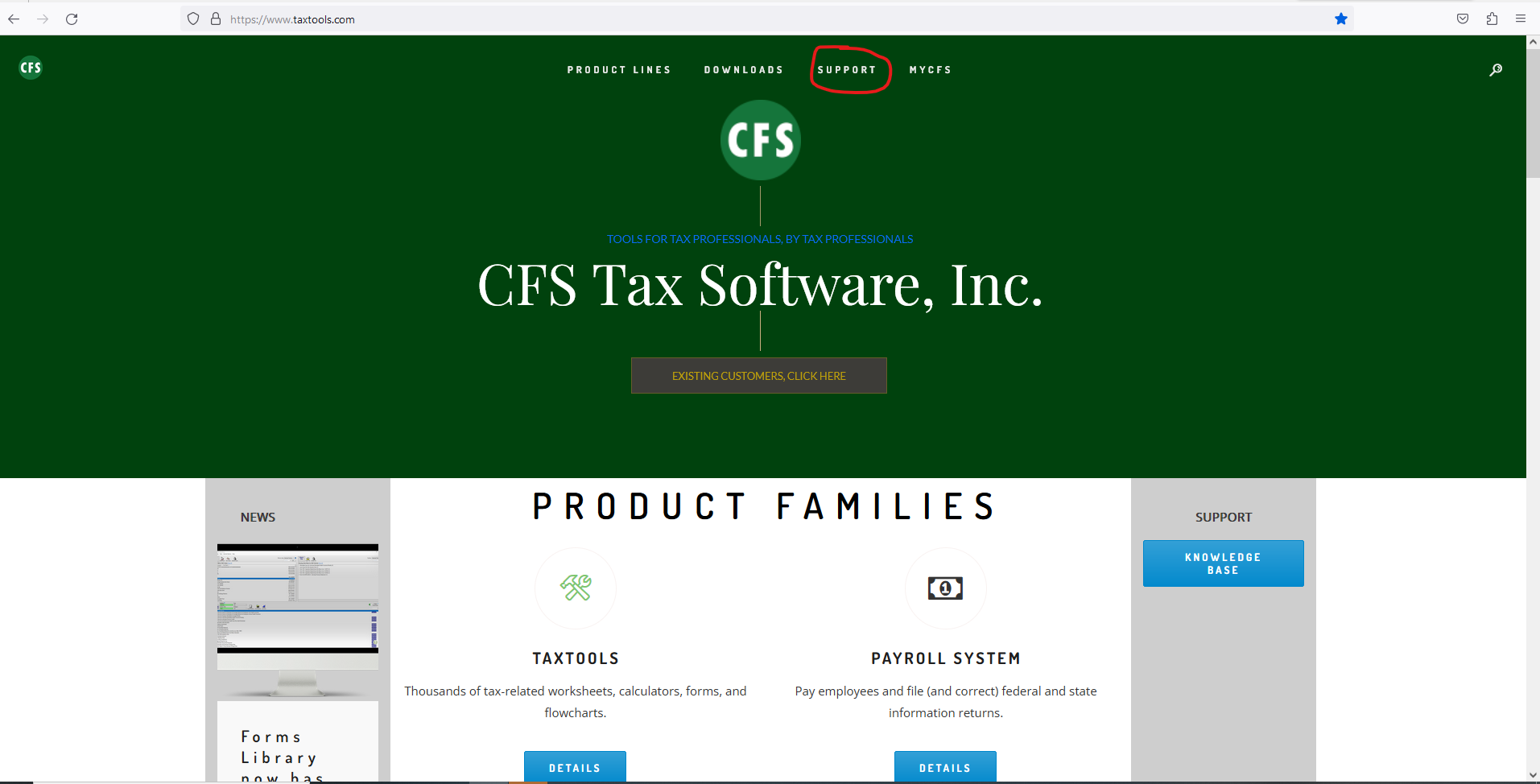 TIP: If you are unsure what web browser software is available to you in Windows, from the Windows Desktop activate Windows Search using the keyboard shortcut [ Windows Logo Key + S ]. In the search field type taxtools.com then press the [ Enter ] key. Windows will take you to the
taxtools.com
website automatically using the default Windows web browser software.
From the horizontal menu bar located towards the top of the CFS home page, select 'Downloads'

Then choose either Download Demos or Download Updates. You may be prompted for your Customer ID and Zip Code

Locate the software you would like to download.
To the right of the software title is a blue 'Download' button. Click the 'Download' button to begin the download transfer automatically.

Find the downloaded file. See Finding a downloaded file.
Install the program. If installing in a network environment, see How do I perform a network installation? Otherwise, see How do I install the single user version of a program?