Updated by Eric
Not all printers are alike, so when printing to a red Copy A form the numbers print outside the boxes, CFS Payroll System is equipped with a printer alignment feature.
At the bottom of the Print Dialog is a section with the header Red Data Offset.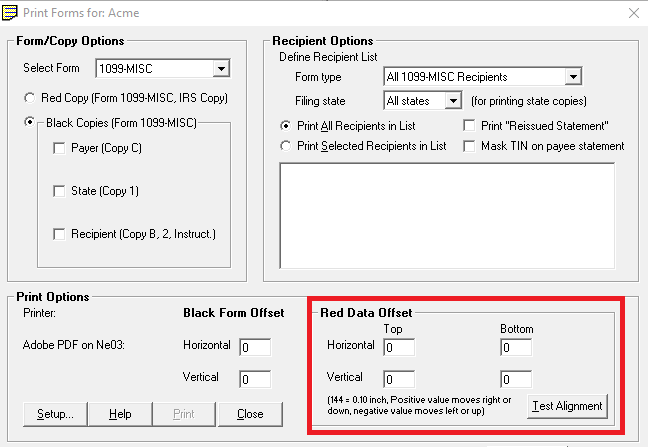 Enter in a value in either the Top/Bottom Horizontal/Vertical boxes to shift the numbers on the page.
A value of 144 = 0.10 inch. So entering a value of 20, for example, might not be noticeable.
"Top" and "Bottom" refer to the top form and the bottom form on each sheet