QBXML Query Response Error
QBXML Query Response Error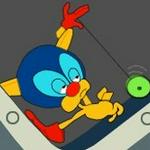 Updated by Christopher H
Problem
When importing QuickBooks client, employee or paycheck data into Payroll System using Utilities > Import QuickBooks (XML 3-Step) the following error message is displayed:

Cause
QuickBooks needs to be updated.
Solution
Ensure all installed years of QuickBooks are up-to-date.
If multiple years of QuickBooks are installed on the computer, each year must be updated independently. Even if you are not directly working in a certain year of QuickBooks, update all years, this is very important.
If an update is installed and a reboot is required to complete the update, reboot the computer, then check again to see if any additional updates are available for that year of QuickBooks.