Change printers in Windows 7
Change printers in Windows 7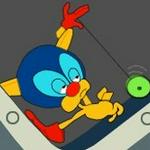 Updated by Christopher H
Our software is designed to print to the Windows default printer.
How to Change the Default Windows Printer
In this example we will change the default printer from Microsoft XPS Document Writer to PDF995.
Select Start. From the Start menu select Devices and Printers.

A list of available printers and faxes will be displayed. The current default printer will have a green circle with white check mark icon next to it.
In this example the Microsoft XPS Document Writer printer is the default printer.

Select the printer you would like to make the new default printer. Press [ Shift + F10 ] on the keyboard. A menu will pop-up. Select Set as Default Printer from the pop-up menu.
In this example, we are switching the default to the PDF995 printer.

The PDF995 printer is now the default printer.

If after changing the default printer our software is still printing to the previous default printer, exit the software then rerun the software. Try printing again.