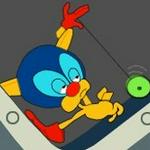 Updated by Christopher H
Backup any data associated with software that is being uninstalled.
As a safety feature when our software is installed, uninstalled and updated, data is not affected. So even when our software is uninstalled data your remains in place.
To uninstall any software in Windows 10 follow the steps below:
From the Windows Desktop pull up Windows Settings [ Keyboard Shortcut: Windows Logo Key + I ].
From the Windows Setting window select 'Apps'.

In the Apps & Features section is a list of all the software currently installed in Windows.
Select the software you want to uninstall, an Uninstall button will be displayed.
Click the Uninstall button.

Follow on-screen instructions to complete the uninstalling of the software.