Changes with Fill-N-Print
Changes with Fill-N-Print
Updated by Michael Toney
As you may already know, we discontinued Fill-N-Print so it cannot be renewed. However, current Fill-N-Print subscriptions will continue until they expire or until 6/30/23, whichever comes first.
This email was sent to current Fill-N-Print users this past July.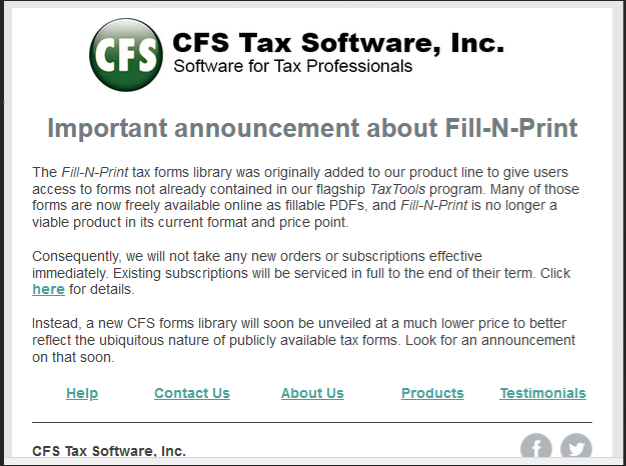 We added a new Forms Library to our TaxTools Workshop. Click here for additional information about TaxTools Workshop. To see information at our new website about our new Forms Library, click here.
Many users have already downloaded TaxTools Workshop. If you see this lime-green icon on your desktop, you have it.

If you want to download TaxTools Workshop, click here and then click on the green Download Page button.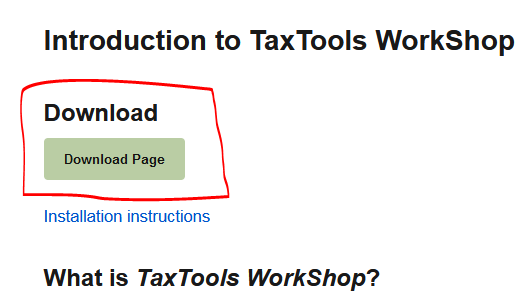 That, in turn, will take you to the download page for TaxTools Workshop (you'll see a yellow FREE Download button).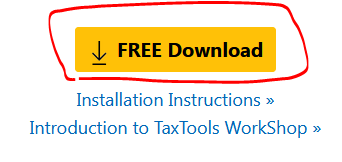 If you have TaxTools Workshop installed, you can see the Forms Library by selecting Forms Library from the Toolbox menu.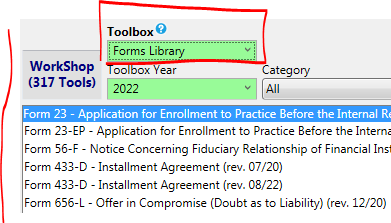 There are already hundreds of federal tax forms in the Library and we are continuing to add new forms regularly.
There might be another vendor that still carries a program comparable to Fill-N-Print if you must fully replace that program. But please explore our new Forms Library in TaxTools Workshop first.