Preparer/Representative Database
Preparer/Representative Database
Updated by Jake Forster
Preparer and Representative Database
This database is accessible from and used in several forms that require preparer or representative information by choosing the menu selection "Rep Data" or "Prep Data". The database may also be accessed from the File menu on the Module Library screen.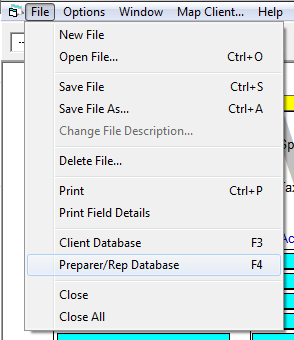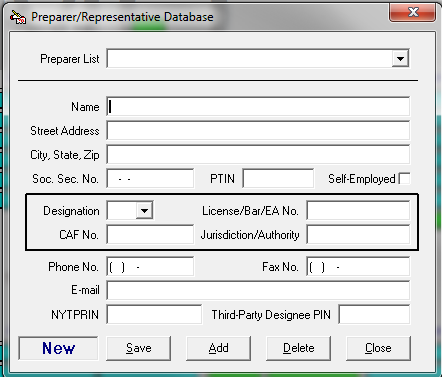 The Representative Database is used to enter repetitive Representative data. Once information is entered into the Rep Database, the user may pick the desired Representative or Preparer from a drop-down list and the remaining information is entered automatically into the form. Although the database is the same in all the above forms, some forms require only limited information.

The current record number and the total records are displayed on the screen.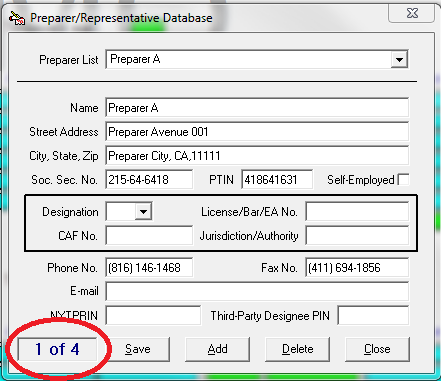 The following buttons are available:
Add - Adds a new Representative/Preparer to the database.
Delete - Deletes the currently displayed record. The preceding record will be displayed after deleting the current record.
Save - Saves the current record without moving to a new record. In order for any record to be saved a representative name must be entered.
Close - Saves the current record, closes the Database window and returns to the form.
A drop-down list at the top of the screen allows the user to select and display any of the preparers in the database.