Updated by Jake Forster
Client Information Screen
The Client Information screen is accessed via the Add or Edit buttons on the Client List Screen.

This screen is used to input the client profile information. The profile information entered will be used to fill the appropriate portions of some forms and worksheets.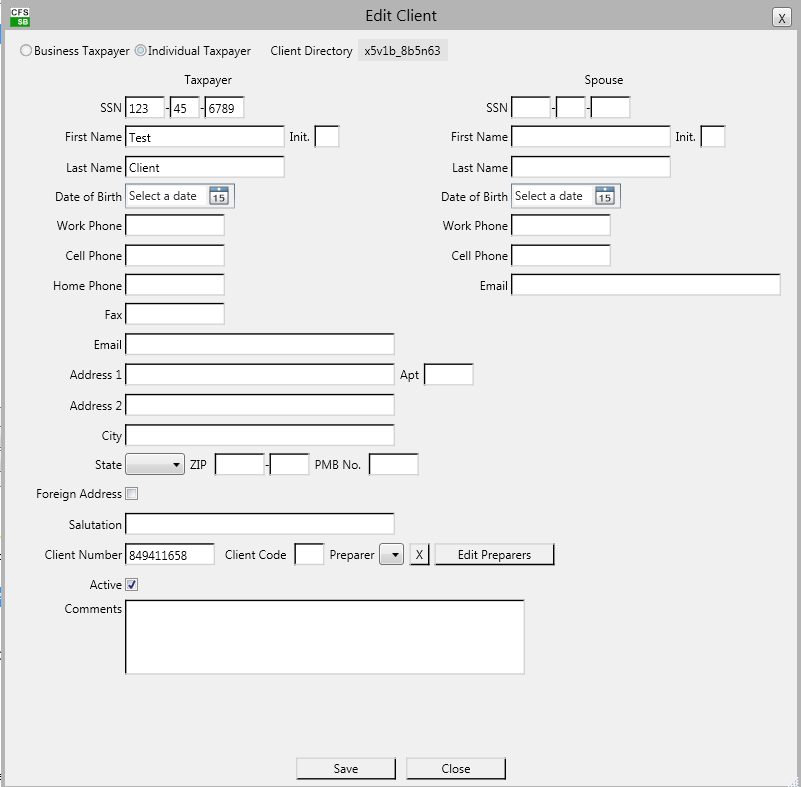 Follow the instructions at the bottom of the screen when filling out the profile information.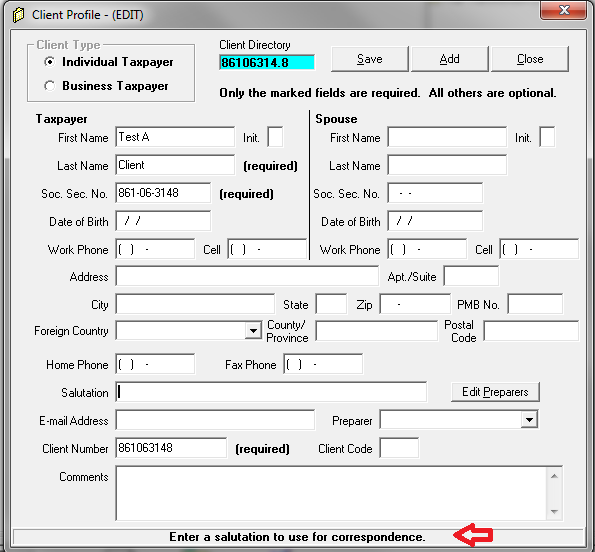 A client type (Individual or Business) must be specified and cannot be changed once it is saved.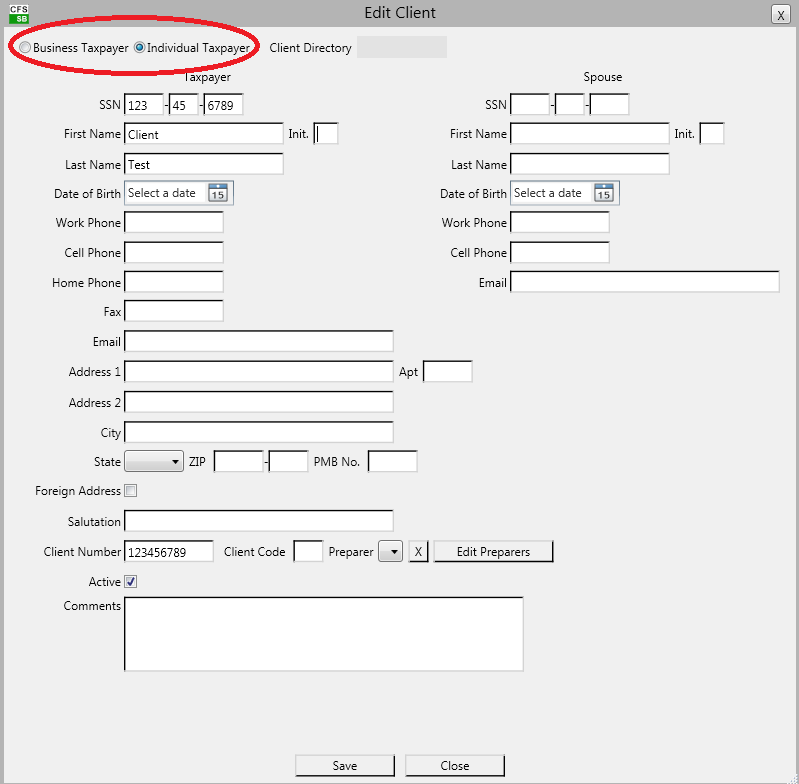 The data location for the client is indicated in the data directory field and is assigned by the program based on the client's ID number.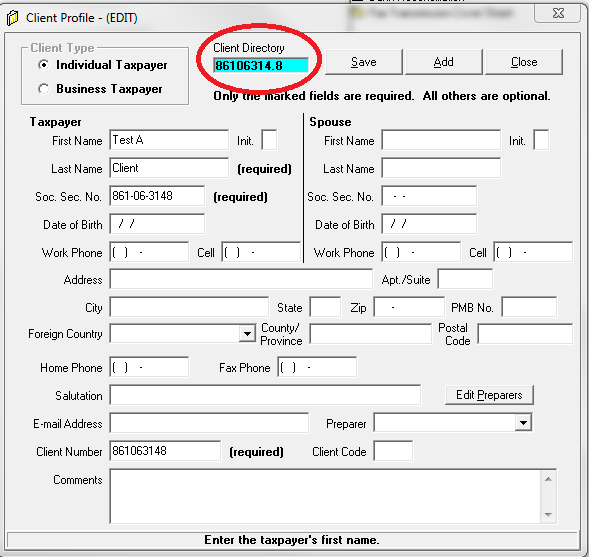 The data directory is a subdirectory off of the current data path as specified on the Configuration Options screen.